Books & Literacy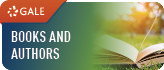 Answer the age-old question, "What do I read next?" Search and match reading interests to books, authors, genres, or topics.
Lively reviews and recommendations make book selection fun.
Powered by OverDrive, use your favorite device to borrow ebooks, audiobooks, and stream videos from participating Iowa public libraries.